Oct. 8: COVID-19 Community Testing Event

Is COVID-19 On Your Mind?
Do you currently have COVID-19 symptoms or have you been exposed to someone with COVID-19?
If you answered yes to either of these questions, please consider this FREE Covid-19 Drive-Thru Testing event offered by the Crater Health District!
Date:
Friday, October 8, 2021
Time:
2:00 p.m. to 3:30 p.m.
Drive Thru Location:
Dinwiddie Fire Station 1
13516 Boydton Plank Rd.
Dinwiddie, VA 23841
Registration:
Required… see below
To Pre-Register and to Receive An Appointment:
– Please call 804-862-8989,

or 


– Click here to register online,

or


– Scan this QR code to be taken to registration area
 Insurance Not Required and I.D. Recommended, But Not Required
---
¿Está COVID-19 en su mente?
¿Tiene actualmente síntomas de COVID-19 o ha estado expuesto a alguien con COVID-19?
Si respondió afirmativamente a cualquiera de estas preguntas, ¡considere este evento GRATUITO de prueba Covid-19 Drive-Thru ofrecido por Crater Health District!
Fecha

:

Viernes, 8 de Octubre

Tiempo

:

2:00 p.m. to 3:30 p.m.
Ubicación de Prueba de Autoservicio:
Estación de Bomberos 1
13516 Boydton Plank Rd.
Dinwiddie, VA 23841

Registro

:

Requerido ... ver abajo
Para preinscribirse y recibir una cita:
– Llame al 804-862-8989,

o 


– Haga clic aquí para registrarse en línea,

or


– 
Escanee este código QR para llevarlo al área de registro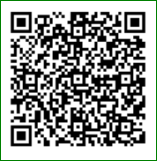 No se requiere seguro ni identificación. Recomendado, pero no obligatorio